Biography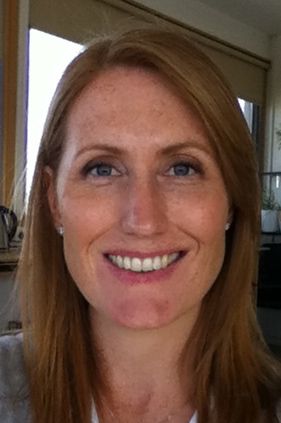 Growing up on the rugged south coast of Kangaroo Island, South Australia, Annalise Rees graduated in 2004, completing a Bachelor of Visual Art with Honours, majoring in sculpture from the Adelaide Central School of Art through their scholarship program.
In 2005 Annalise was the recipient of the Adelaide Bank Award for the most outstanding arts graduate in South Australia. She was selected to exhibit her graduating Honours work in the National Graduate Exhibition at the Perth Institute of Contemporary Art and completed a mentorship with Australian installation artist George Popperwell. She has been an artist in residence at Sanskriti Kendra, India, 24HR Art Darwin, Newington Armory, Sydney Olympic Park, and Hill End NSW. In 2007 she was the first international artist to be invited to Japan to participate in the Daikanyama Installation Project in Tokyo and was awarded the Jury Prize for her large scale drawing installation Construct. In 2013 she exhibited at the Art Gallery of South Australia as part of Heartland.
Annalise has been the recipient of several awards including the Adelaide City Council Award, the Duckpond South Australian Living Artist Award and the Mancorp Critics Choice Award and has been a finalist in the Whyalla Prize, Heysen Prize, Woollahra Small Sculpture Prize, Forestry SA Wood Sculpture Competition and the Paul Guest Drawing Prize. She has been the recipient of funding support at both state and national level on several occasions. Rees has exhibited locally, interstate and overseas.
Annalise's practice is predominantly drawing and installation based with an interest in process and materials, exploring ideas about place and identity. She creates work ranging from intimate gallery sized works to large-scale temporary and permanent sculptures and installations for the public realm. In 2010 Annalise expanded her practice into the public realm through public art commissions for the Adelaide City Council and City of Salisbury. She has completed an Arts SA Emerging Artist Mentorship with Sydney based sound installation artist Dr Nigel Helyer and has worked with the International Cartographic Association's Arts & Cartography Working Group in Montreal, Canada. She was an artist in residence and exhibited at the South Australian Museum as part of Inside SAM's Place. In 2012 Annalise was commissioned by the new Royal Adelaide Hospital to make works as part of the integrated design of the new medical facility.
Annalise has a strong interest in arts education and believes that the arts should be an essential component of every individual's learning journey and is particularly passionate about providing access for young people to the visual arts. In 2012 she completed post-graduate qualifications in Education and has lectured in Drawing, Professional Studies and Contemporary Studies at the Adelaide Central School of Art from 2009 to 2013 where she was also Head of Drawing and the School's Outreach Coordinator. She has frequently held masterclasses, workshops and classes for galleries, museums, community groups and schools.
In 2014 Annalise accepted an offer of a scholarship to study at the University of Tasmania and is currently undertaking PhD studies at the Tasmanian College of Arts. Annalise's research is drawing based and is informed by historical practices of exploration, navigation and cartography. With a particular focus on islands and the sea, Annalise is investigating how physical and metaphorical manifestations of the unknown drive a search and path of enquiry for both artist and explorer alike.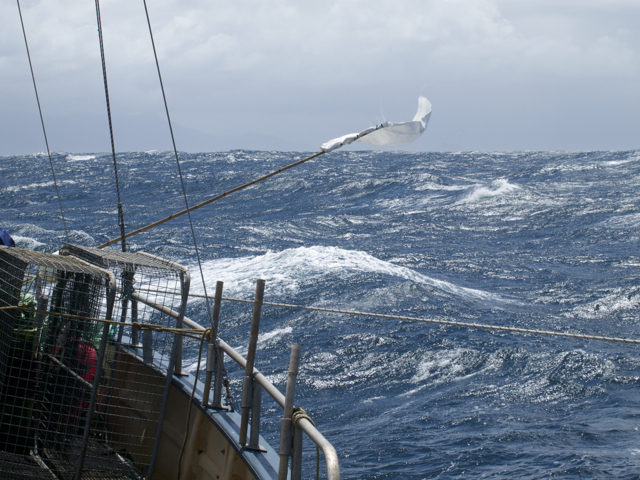 ARTIST STATEMENT
As an artist who works simultaneously in both two and three dimensions, drawing is at the core of my practice. It is my fundamental method of thinking, exploring and problem solving. The majority of my work deals with space and our interaction with and within it. Notions of, and relationships between place and identity inform my practice, largely explored through my direct experience of both known and unfamiliar locations. The drawn line tracks and traces my journeys through space, defining, demarcating and detailing. The line wanders, explores and crosses both two and three-dimensional territories, sometimes leaving the page to traverse real space and time, continually searching out and translating my experience of the world around me.
--------------------------------------------
Tasmania has been a deliberate choice to undertake this research; I relocated here in early 2014 to commence my project. My conceiving of the world has been shaped by an islander perception. I grew up on Kangaroo Island, Australia's third largest island, located 100km as the crow flies south east of Adelaide. In more recent times I have been a mainlander on the larger island of Australia and now I find myself in Tasmania, Australia's island state. The sea surrounds this island, separating but also connecting. Islands are curious places that seem to operate somewhere between the realms of the known and the unknown. Their sea bound edges link as well as keep them at distance. They are often travelled to, yearned for and imagined because of the romance and attraction of not knowing, the mystery of being outside of one's normal consciousness.
Maritime histories, navigation and the sea as a connecting and separating force have always been strong in my consciousness. My project is situated within the epistemology of navigation, an ideal framework in which to investigate these ideas and processes of the unknown. Navigation is about searching, plotting, finding, locating, determining position and direction. It involves working with knowns and unknowns. Historically, navigation has been associated with discovery, travel, the need to get from A to B and a broader understanding of our world and our place within it. It has developed in all cultures, in multiple formats, to negotiate and deal with our relationship to space and time. As a series of systems, navigation embodies equally, symbolic thinking and real time activity, relying upon the suspension of belief that physical reality can be re-presented in symbolic form. Navigation as a practice and body of knowledge offers an ideal context in which to explore how our physical and cognitive understanding of being situated in the world is really a search for the unknown.
Being located in Tasmania has opened up some wonderful opportunities for field-work as part of my research. This has taken on the form of extended periods of time spent at sea. Periods of two weeks to two months have been spent on a professional cray boat and a scientific research vessel, observing and participating in the day-to-day activities on board both of these vessels. These trips to sea, into unfamiliar and unknown environments have provided an ideal physical and conceptual context in which to explore the use of drawing based methodologies used to orientate and situate ourselves in the world. Our world is constantly in flux and subject to change. Examining how we anchor ourselves within this ever-changing context may perhaps provide an opportunity to re-think the frameworks and structures by which we understand our world. Striving for a truth of experience that does not adhere exclusively to pre-established bodies of knowledge provides more opportunity for inclusion and meaningful engagement. The unknown can provide new ways of understanding and seeing our world and our place within it, allowing for a breadth of experience and connection.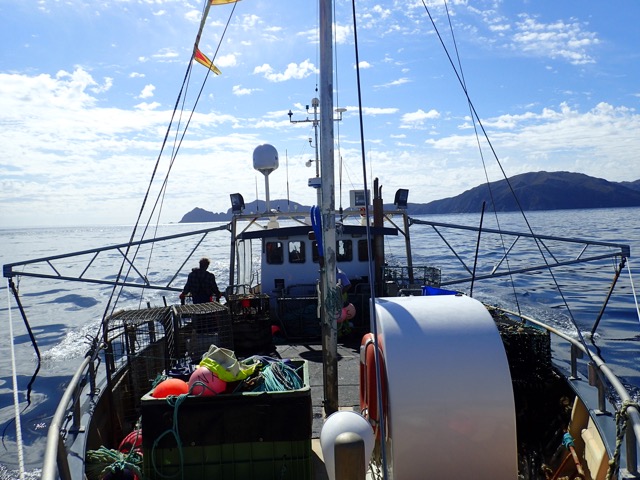 www.annaliserees.blogspot.com.au