Biography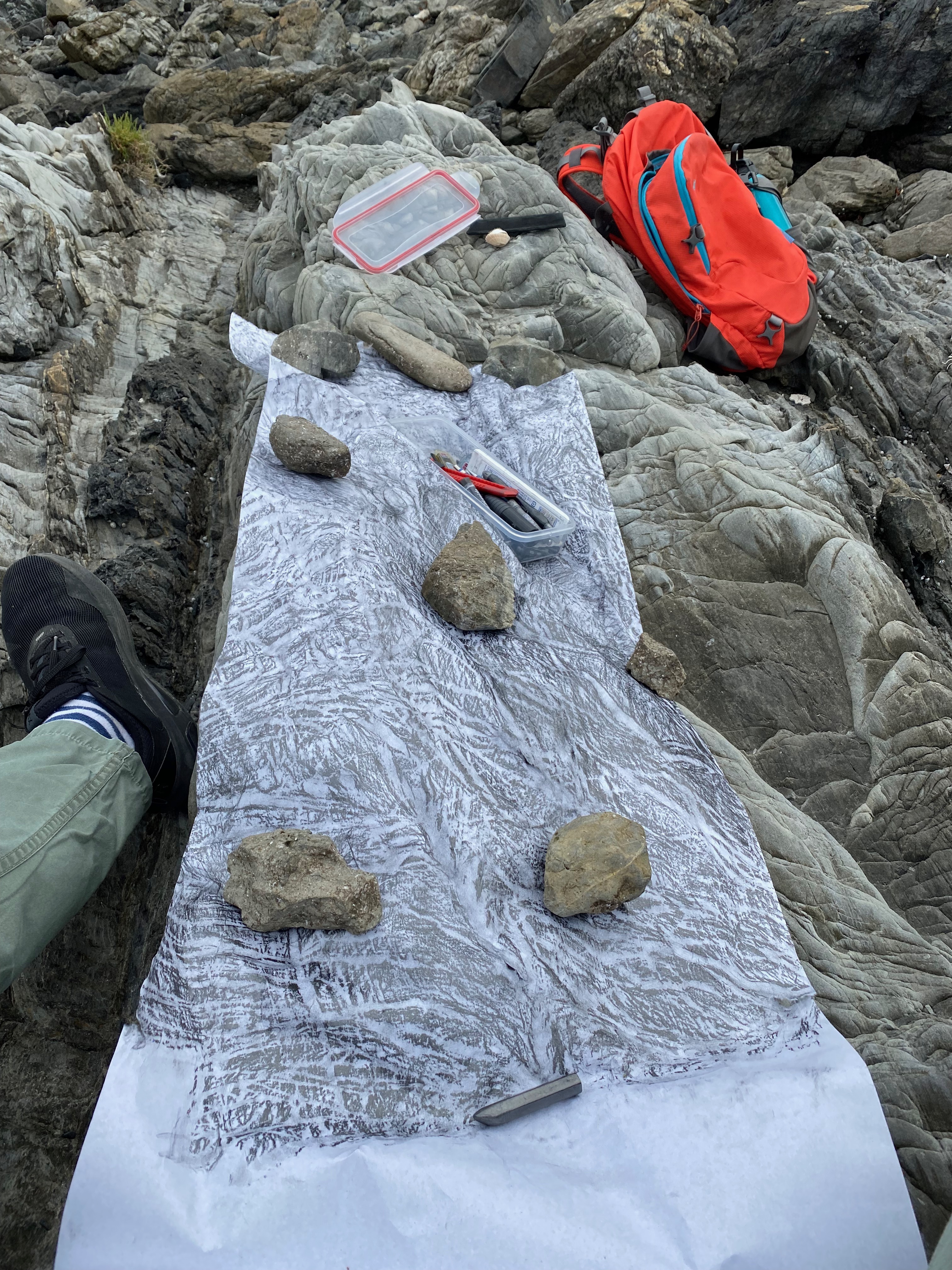 BIOGRAPHY
Dr Annalise Rees is an Australian visual artist working in the expanded field of drawing. She received a Bachelor of Visual Arts with First Class Honours from the Adelaide Central School of Art (2004), a Graduate Diploma in Teaching and Learning from Charles Darwin University (2012) and a PhD in Fine Arts from the School of Creative Arts and Media, University of Tasmania (2017).
Rees' work is often site responsive and utilises drawing-based methodologies for exploring connections between people and place. Annalise's work is informed by historical practices of exploration, navigation and cartography, but challenges and expands these inherited pictorial legacies to further investigate drawing as a method of contemporary wayfinding. With interests that span art and science across terrestrial and marine contexts her practice foregrounds manual drawing and is frequently cross-disciplinary. She has worked with marine scientists, choreographers, architects, professional fishers, social scientists and cartographers.
Undertaking residencies across Australia and overseas, including travelling to the sub-Antarctic on Australia's blue water research vessel Investigator, Annalise has exhibited nationally and overseas including Japan, Canada, United Kingdom, and India.
ARTIST STATEMENT
My practice explores the act of drawing as a negotiation between self and world - a making sense of oneself and one's environment through a reciprocal act of exchange and negotiation. This drawn exchange is practiced and performed through the process of making marks, which can be realised in many forms, such as on the surface of a piece of paper or via bodily movement.
My work operates within the expanded field of drawing and sometimes includes two and three-dimensional elements, sound, moving image and installation. I consider drawing as integral to how humans build knowledge and communicate experience of the world at large. My practice predominantly investigates drawing through journaling, field-based observations and studio research. I practice and pose drawing as an important speculative act in the development of understanding and the production of knowledge as an embodied process that is reciprocally dependent upon environmental and physical context.
www.annaliserees.blogspot.com.au